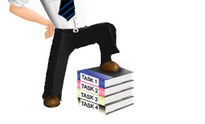 News
01 февраля 2011
Доступна функция экспорта и импорта задач в формате CSV для Google Task и Outlook.
2011 January 18
Теперь OpenTask.Net еще более безопасен - вход в аккаунт осуществляется через безопасный SSL-канал.
2010 December 20
Added the ability to login without a login and password, using OpenID providers: Google, Facebook, Twitter, Vkonakte etc.
2010 November 22
Realized the function of a reminder of the task on schedule
2010 November 15
Added ability to select a language.
Login with OpenID
Retrieve password